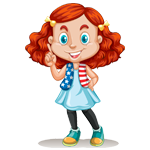 Maison Milano is now "opened for lunch" every sunday. Taste the flavor of a traditional family sunday lunch! Help yourself at the "all you can eat" buffet. Maison is also opened for kids. The "petite maison" area is a playground where kids can experience new games and eat up at their own kids buffet. They will join investigation games with torches and magnifying glasses. They will concentrate on clues and plots. They will bake bread and decorate cookies. They will play" goose game" around the giant board. Maison "opened for lunch" is a great solution when you are just back home and ready to go again on a business trip. Or when you need more room for your party and your friends.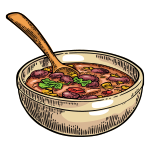 Face printing, Making bubbles, First step acrobatic gym and Juggling first step.
Request information
Footprints all around is the "investigation game" for the little ones (2/4 years).
Request information
Children up to 4 years
* Contact us for more info
Children from 5 to 10 years
* At buffet Petite Maison
Over 10 years
* Contact us for more info
Maison Milano is your location.
Contact us
[sta_anchor id="contatti" /]
Contattaci!
---